Tungsten Carbide Buttons Trends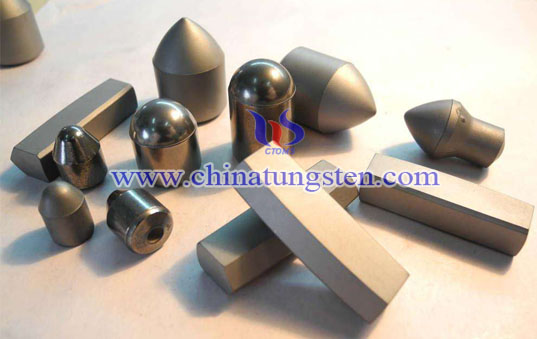 Tungsten Carbide Buttons Trends
Tungsten carbide drills are widely used in some mining bits or blinder drills, which for coal cutter drilling, mining and road maintenance. In 1980s, China has focused on the research and development of tungsten carbide buttons. Since the late of 1990's, tungsten carbide button are making great progress in quality and quantities in China. And the large-scale manufactures has been arising in some place, such as Lianhuashan, Sanshan, etc. In addition, with the multi-functional development of blinder drills, and the new equipments and technology foreign enterprise bring, the requirement of tungsten carbide button related will be increasing.
1. Gradient structure carbide research It also called multi-phase carbide, which has good corrosion-resistant and toughness. The principle is that it uses low-carbon carbide and obtain theηcarbide through vacuum sintering. Operating in the carburizing atmosphere to change the distribution of binder phase, it can improve different parts of carbide content. According to relevant documents and statistics, the lifespan of gradient structure tungsten carbide button is 40%-60% longer than standard version, and the wear-resisting will be obviously improved.
2. Non-uniform tungsten carbide Most of tungsten carbide structure is uniform, except that some classic types are non-uniform. There are two types of non-uniform, one is mixed by WC grains (raw and fine), and another is mixed by high-Co and low-Co grains. Although non-uniform carbide has great toughness and abrasion resistant, it needs more researches and developments.
3. Add TaC There are two methods to add TaC into tungsten carbide button. One is adding it directly in solid form (Ta, W, C), and another is adding TaC in elementary substance. They can obtain achievement equally. In addition, adding trace TaC will change the binder phase and grain boundary microstructure, which improve carbide impact-resisting and corrosion-resistant.
If you have any other question or inquiry of tungsten carbide buttons, please feel free to contact us through the following methods:
Emails:sales@chinatungsten.com
Tel.: +86 592 5129696/86 592 5129595
Fax: +86 592 5129797